Wojciech Orzechowski
Businessman, investor and mentor. Thanks to making wise investments in real estate he became a rentier already at the age of 37.
Author of the Invest in Real Estate Workshops – WIWN.pl®. Author of the books "Make Money on Real Estate," "Everything You Need to Know About Real Estate Flipping – 200 Questions Answered" (currently available in Polish only) and a board game called "Rentier", which is a simulation of real estate investment. He has been invited to participate in popular TV programs in TVN, Polsat and DOMO+ as an expert on the real estate market. Member of "Stowarzyszenie Mieszkanicznik" (Association of Property Renters), also a frequent speaker at their conventions (WIWN.pl received the status of a Gold Sponsor during the 2018 convention). Member of the Global Investor Club and speaker during the most important events. Invited to speak to members of scientific clubs at the University of Łódź, Warsaw School of Economics, Jagiellonian University in Cracow, Wrocław University of Economics. Graduate of the Catholic University in Lublin.
The organizer of the largest Real Estate Investment Conference in Poland – WIWN Marathon® www.maratonwiwn.pl, which was attended by 1,100 investors in January 2018 and took place in the lecture hall of the Medical University of Łódź. He is also the long-term President of the Management Board of Piotrowska 270 Housing Association (a 16 storey building in Łódź).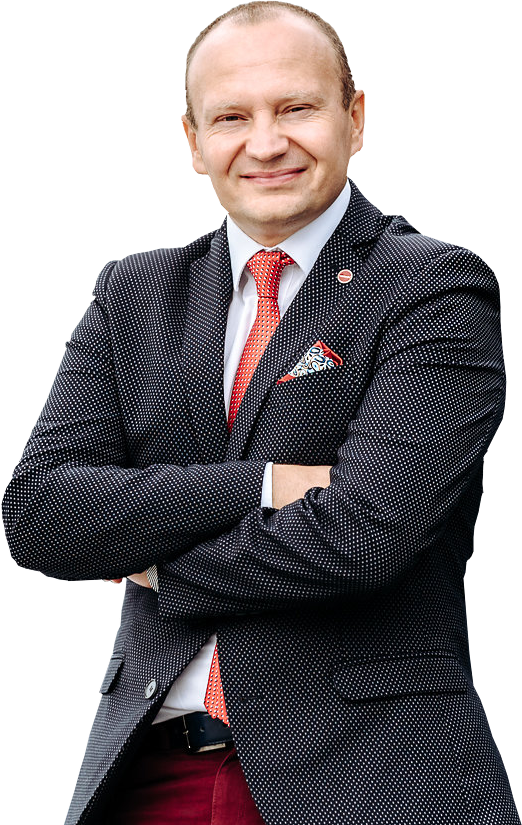 With the help of Wojciech Orzechowski's knowledge and personal assistance, a few hundred investors have already completed projects in which each generated profits that significantly exceeded the assumed goal (an average profit of 32,000 PLN per investment).
Every day he solves complicated issues and willingly shares his knowledge and experience with others. After many years of successfully investing on the Polish market, he devised an effective Invest in Real Estate Strategy thanks to which his group of investors is able to systematically reach record profits and increase their capital each year, with the goal to become financially free within 6 years.
To date, workshop participants have purchased 300 properties, of which 267 have already been sold (data for May 2018). The largest profit made on one property was 130,000 PLN. The highest amount of properties purchased by one participant within 2.5 years was 50 (this number was not used in the statistics above). Just this year 60 people began the 2nd stage of the WIWN® workshops and began renovating their properties. The above data shows that only 0.7 % of all transactions did not work out.
The total value of the investments made personally by Wojciech Orzechowski or his company for the 2nd quarter of 2018 amounts to over 30 million PLN. You will find out more listening to the videos below.
If you have over 100,000 PLN of free capital and you want it to work well, write to info@wiwn.pl
"Make Money on Real Estate" will also help you understand how to finance real estate investments so that your investments are safe, effective and always successful!
This book answers the most frequent questions asked by most beginning investors when they start their adventure on the real estate market. Thanks to this, the information he shares is fully reflected in practical experience.
Wojciech Orzechowski WIWN® – True Story
Find out about Wojciech Orzechowski's true story & his Invest in Real Estate Workshops. Who is Wojtek and what are the WIWN® workshops? How did he begin to invest in real estate? Is investing in real estate also for you?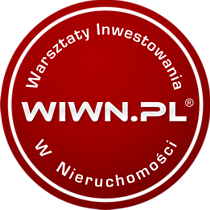 The workshops last 1 year, which is your practical work out in the field. You will receive all the knowledge you need to know and put it into practice straight away. This is a unique training course, incomparable to any other on the market. I am a pioneer in this field. 150 trained investors are already working all around Poland. These persons are successful in investing. You will not be left with any question unanswered. You will receive exact instructions of how to act and the possibility of solving every problem you may face, as it appears.
If you are interested in participating in the 1 year long mentoring program, during which you will make your first investment with me, request the survey, on the basis of which I will prepare an offer for you.