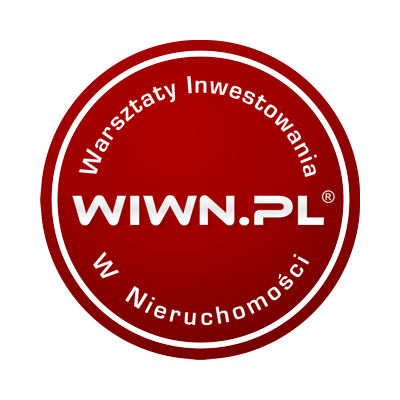 THE INVEST IN
REAL ESTATE WORKSHOPS
Our WIWN®workshops are dedicated to all those who want to learn from the basics how to invest in real estate effectively and receive 100 % profit annually. They have been designed also for all those who want to find out how to avoid the costly mistakes that are bound to happen at the beginning of your adventure with real estate investing.
The unique curriculum explains how to select, purchase, renovate and then sell a property with profit.
Why is it worth investing in real estate?
At the beginning, similarly to others, I had many doubts whether investing in real estate was the right choice. As an economist, I always analyze ideas before I spend any money on them. I have to be sure that my calculations are correct before I carry out any of my investment plans.
Within 10 years of real estate investing I:
broadened my specialist knowledge,
gained hands-on experience by investing on various markets,
checked and challenged all stereotypes and reached the conclusion that it is definitely worth investing in a new area.
What are the reasons that lead some to fear making investments in real estate?
Usually people who never made any investments are the ones who have the most doubts. More often than not, many of those fears are opinions they heard from others, but haven't analyzed thoroughly for themselves. How can one get rid of them? You need to depend on your own reasoning and calculation skills.
Why I began the Invest in Real Estate Workshops?
After many years of personal experience on the Polish market, I created an authorial teaching program and "The Most Effective Real Estate Investment Strategy", which, with proper discipline, may guarantee the investor a profit of 50% – 100% annually.
You may become financially free within 6 years thanks to implementing my strategy and the skills acquired during the workshops.
What does financial freedom mean to you?
You can become financially independent thanks to the knowledge gained at our Invest in Real Estate Workshops® Financial freedom means that you will receive a regular, monthly income allowing you to pay all your living costs. The rest of the money left allows you to fulfill your life goals and dreams. If you want to be sure that your investments are safe and that you will earn on each one of them, our WIWN.pl® project is for you!

Where do I start?
The Invest in Real Estate Workshops® is a program with a few distinct stages. Before you join the live workshops you will receive access to 27 hours of training material, giving you preparation in terms of required knowledge that in turn will allow you to make the right decisions when investing.
I will be available for you online throughout this process. You may watch the material received from me whenever it is convenient for you. You will then be asked to carry out tasks, which we will check together online. This stage is important because this knowledge will then be required during our stationary workshops. It will be the foundation on which we will build later.

How can I join the workshops?
The Invest in Real Estate Workshops® is a complex program designed not only to teach you how to invest in real estate, but to support you in becoming an independent investor who makes safe and wise purchases. Due to time and capacity restrictions, this offer is dedicated only to those who are thinking about investing seriously, want to start as soon as possible and are determined to internalize and use new knowledge. You need to fulfill one of the below conditions in order for the WIWN.pl® workshops to be effective for you:
have the desire and readiness to invest,
have time, depending on your possibilities. The workshops last from 6 to 12 months. This is not an offer for weekend training sessions, after which you are left on your own. The WIWN® workshops are practical classes during which you gain knowledge used in practice later during practical tasks. These tasks are carried out in the field on specific properties,
have cash or credit standing. At the beginning all you need is 30,000 PLN or credit standing, which will allow you to plan activities. We can check your credit standing over the phone after you have decided to join the WIWN.pl®. workshops. In practical terms your income = what you earn – your costs. (Your income must be a minimum of 2,500 PLN. Similarly if you are running a business.)
The Invest in Real Estate Workshops®are unique studies during which you learn and use your knowledge in practice. That's why I am only able to guide those who are determined to begin real estate investing starting from now. Personal consultations via Skype lasting 2h every 2/3 days are included. You can always count on my support – I am available for you on-line. The Invest in Real Estate Workshops® can be treated as a type of tutoring program. We work personally or in small groups, thanks to which participants may share their knowledge and experience. Again, this form of teaching allows me to lead only those who are determined to begin now.
How does my support look like?
As a mentor I help every participant on-line and over the phone during all stages in:
planning the investment process (determining what you are looking for, where, planning the stages and financing the transaction),
choosing the most attractive investment (evaluating the property in terms of defined criteria),
choosing a financing method and support in negotiating the conditions (along with selecting the financing source and analyzing contracts),
purchasing the property (preparing a professional and safe purchase agreement),
counseling in terms of increasing the market value of your investment (support in creating a modernization and/or renovation plan),
renovation (help with choosing the right renovation team, negotiating prices, drawing up the contract, settlement, assistance in case of conflicts, also in court cases),
extensive counseling (organizational, financial, construction and legal) regarding preparation of the property for rental or sale,
support in searching for customers to purchase or rent the property,

support in providing specialist legal or tax regulations knowledge.
What do the workshops look like?
First ask yourself a few questions:
Do you want your money to work for you while you are doing whatever you feel like doing?
Do you want to learn how to invest your money wisely and safely to receive guaranteed and regular additional income?
Do you want to receive a profit of over 40 % on your investments without any risk?
Can you imagine what it means to be financially free and have the possibility of going on a spontaneous holiday without your company cell-phone, internet and any other form of contact with your company and still receive a regular monthly income?
Would you like to learn how to invest in real estate with someone who will guide you throughout each stage of the process and protect you from making expensive mistakes?
If you answered yes to at least one of these questions, make sure to get acquainted with my offer. You will learn why I have prepared the workshops in such a form, how to overcome doubts and fears related to investing and why it is worth making risk free, real estate investments.
What will you learn during the Invest in Real Estate Workshops®?
You will learn the answers to the following questions:
How to become a rentier by flipping real estate – you'll receive instructions,
How you can earn even 100 % annually by investing in real estate,
How to research the market effectively, to be one step ahead of your competitors,
How to know how much you'll earn on a property before purchasing it,
What is more profitable: flipping, renting or subleasing? – a detailed analysis in Excel,
Is purchasing real estate on bailiff auctions a good solution? What does that mean to the potential buyer?
What is the formula to check the potential success of an investment and how to use it,
You will find out what is better: whether to use a loan or 100 % cash while investing,
How to be more effective in your business and investment dealings,
Is it better to invest in flats the size of 40 m2 or 55 m2?
How do you make sure your investment is safe?
What is the dependence between investing and macroeconomics?
How to guard yourself against fraudsters,
How to invest in order to have guaranteed profit already on the day of purchasing property,
How to shun a bad property investment,
What factors have a major influence on success?
What is a model property?
What Excel tools can prove helpful in real estate investing?
How to prepare a market research plan – practical tasks,
What are the methods of direct searching for a property?
Is using the help of a real estate agency profitable?
How to analyze the costs of renovation – this knowledge will profit you from the start,
How to analyze sale options of an already renovated, and comfortable flat,
What does a preliminary purchase agreement look like? – you will learn about legal loopholes,
We will analyze agreements with real estate agencies – how not to let yourself be fooled.
The pros and cons of cooperating with real estate agencies – very practical advice.
What documents will be necessary while purchasing a property?
How the floor area of a flat influences the demand and value of the property – practical tasks,
Notarial deeds of sale/purchase of a property – what you need to know,
What hidden defects can you expect to find in a flat?
Who doesn't want you to begin investing in real estate and why?
How to talk with real estate agents,
How to select a good renovation team and how not to let them cheat on settlement costs,
How to begin investing in real estate without having the minimum required credit standing.
Open Q&A session – personal, practical advice.
The practical part of the workshops consists of a series of meetings of a 10 to 15 person group of investors. During these stationary workshops we broaden our knowledge and carry out many tasks thanks to which the participants gain practice in evaluating all kinds of contracts necessary in this business and search for potentially harmful clauses. We analyze properties in terms of how profitable they are as potential investments. Our premise is that every participant should have total assurance that he or she is making a well thought-out decision based on precise calculations when purchasing real estate.
We ask questions and draw conclusions together. Participants share their own experience to the benefit of others. Thanks to shared consultations you learn much more, much faster. The Invest in Real Estate Workshops® are one of a kind – you won't find anything like it anywhere else. I am able to guide you throughout the entire investment process if you are determined to take action and are motivated to invest in real estate. Would you like to join us?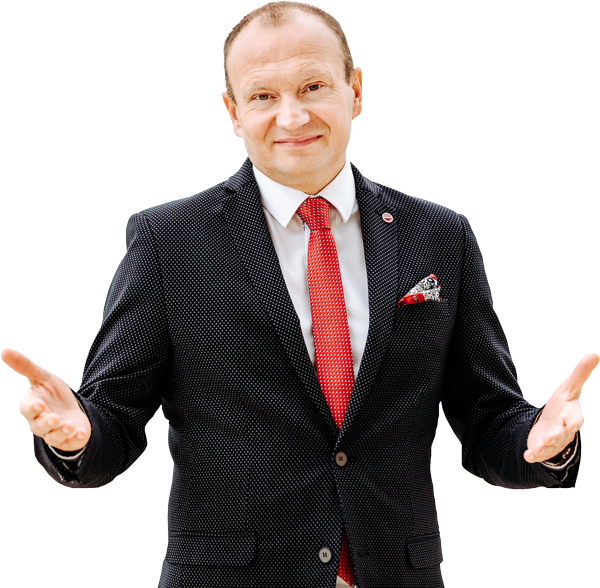 Make an appointment for your first online consultations over SKYPE for free.
After our consultations you will decide what to do next. The first hour is for free.

You don't have to have any specialist skills.
It doesn't matter how old you are and what you do.
I will teach you everything you need to know, step by step!
We are proud to say that the average profit of our workshop participants on a flipped property which they have chosen and prepared for sale under my guidance is around 40,000 PLN.
SEND ME AN E-MAIL, FILL-OUT THE SURVEY,
SEE IF YOU CAN BECOME A WORKSHOP PARTICIPANT!
If you fill-out the survey I will have the chance to check if you are seriously interested in joining our WIWN® workshops.
CLICK HERE TO MAKE A RESERVATION
If you want to talk with me, learn the costs of the offer before our consultations, write to me at wojciech.orzechowski@wiwn.pl